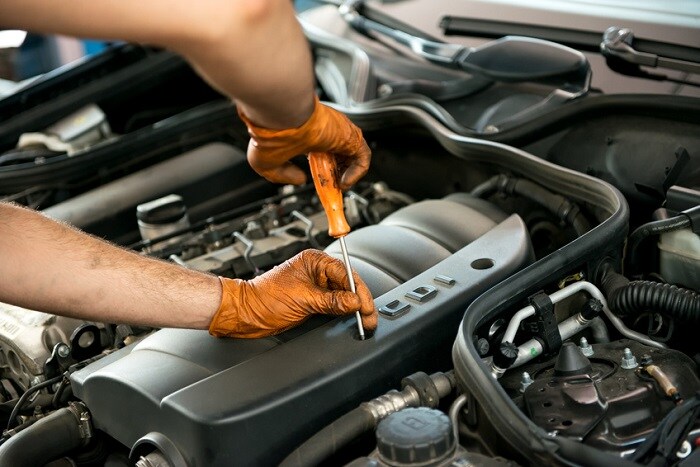 There is plenty you should be able to expect out of a Hyundai dealership, from receiving excellent service to providing the best vehicles on the market; and our team at Hyundai of Cookeville is bound to exceed those expectations. We pride ourselves in customer satisfaction and sharing our vast automotive knowledge.
When Hyundai buyers step onto our lot looking for a new car, they are sometimes overwhelmed by the variety of choices. Hyundai offers a large number of car styles from sleek performance sedans to fully equipped SUVs, so it makes sense. One of the first steps you should take to finding your ideal car is to determine which engine type works best for you.
There are typically three different kinds of engines that you'll find in a Hyundai car: four-cylinder engines, V6 engines, and V8 engines. The number of cylinders in an engine contribute to horsepower and torque; meanwhile, they also affect fuel efficiency. So, for instance, a four-cylinder engine is almost always going to consume less gas than a V8 engine simply because there are fewer cylinders.
So, which engine type is right for you? Well, it truly depends on what you expect for your car to be able to do. For example, if you're a daily commuter that travels long distances on a regular basis, we often recommend fuel-sipping four-cylinder engines as you'll save plenty of cash at the pump. Alternatively, if you're a weekend warrior, who is always off-roading and traveling with plenty of cargo, we will typically recommend a V6 or V8 engine so that you can have the power and torque for all of your activities.
No matter what engine type fits you best, our team at Hyundai of Cookeville can help you get behind a new Hyundai that checks off all of your automotive boxes. Buying a new car be intimidating, but with our help, we can make it a thrilling and fulfilling experience.