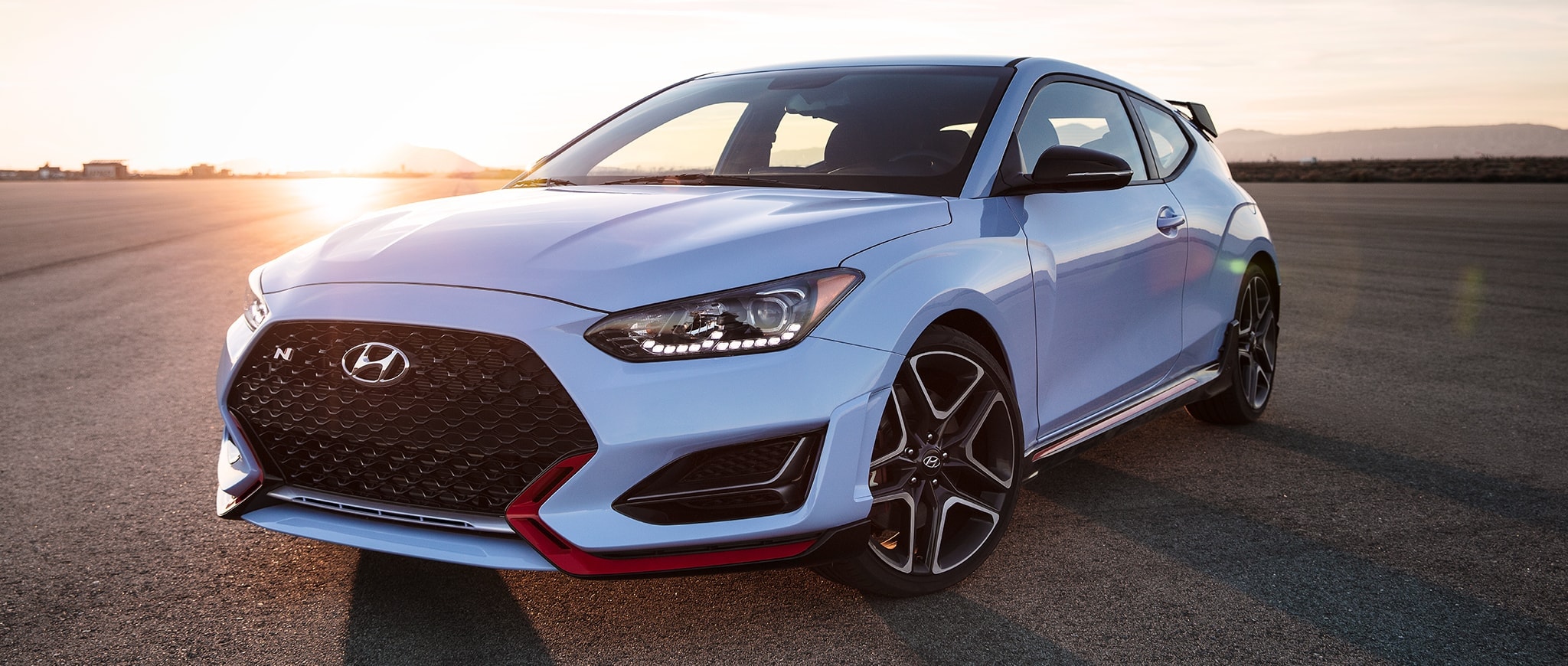 If you enjoy the feel of a powerful car engine behind the wheel, we suggest you take the new
2020 Hyundai Veloster
for a test drive. At Hyundai of Cookeville, we're big fans of this new performance sports car, and understand exactly why customers are raving about everything this vehicle can do.
When the Hyundai Veloster first rolled off of the Hyundai factory floor in 2011, the concept car was greeted with some serious curiosity, due to its quirky three-door design. Nowadays, it's a staple of the Hyundai family lineup, with the 2020 model solidifying its place as a serious performance sedan.
The base model of the 2020 Hyundai Veloster comes with a 2.0-liter I-4 engine that generates 147 horsepower and 132 lb-ft worth of torque. As a bonus, this engine also gets a combined fuel economy of 30 mpg, making it a pretty eco-friendly commuter vehicle. If speed is what you're after, we'd suggest upgrading to the 2020 Hyundai Veloster N trim, which is powered by a 2.0-liter turbo engine that produces 275 horsepower and is paired to a smooth yet thrilling six-speed manual transmission.

Climb into the 2020 Hyundai Veloster and you'll find 167 inches of overall legroom. Unlike previous models, the third door has been removed entirely, opting instead for a longer driver's side door to provide easy entry to the rear. A seven-inch infotainment touchscreen is installed in the center console and is compatible with Apple CarPlay™ and Android Auto™. What makes the 2020 Hyundai Veloster even better is that it includes standard automatic emergency braking, so you can feel fully protected on the road.

The 2020 Hyundai Veloster is a true showstopper, and we want you to stop by our Hyundai dealership in Cookeville, TN to take it for a test drive. Our dealers can help make your car-buying experience quick and easy, and we're looking forward to helping you find a vehicle that's right for you!