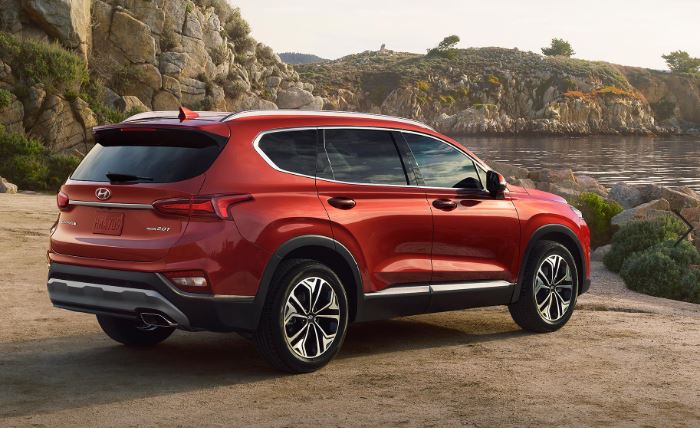 Step foot into any
Hyundai dealership near Crossville, TN
and chances are you'll find the 2020 Hyundai Santa Fe front and center.
This Hyundai model exists within an ever-expanding market of competing compact SUVs, and yet, it continues to break the mold year after year.
At Hyundai of Cookeville, we have a deep passion for all things Hyundai, and we recognize Hyundai's flagship compact SUV as one of the best in Hyundai's lineup.
Sit behind the wheel of any 2020 Hyundai Santa Fe

model

and you'll experience a vehicle that truly pushes the envelope.
Available in either the SE, SEL, SEL 2.0T, Limited, or Limited 2.0T, the configuration arrangement for the 2020 Hyundai Santa Fe is simple and effective. If you purchase the base SE model, you'll be given a 185-horsepower, 2.4-liter I-4 engine that is matched with an eight-speed automatic transmission. If you're looking for more power, you can always upgrade to the 2.0-liter turbo engine on the SEL 2.0T trim, which delivers 235 horsepower and 260 lb-ft worth of torque. Drivetrain options are standard fare for this compact Hyundai SUV, with base models getting a moderate front-wheel drive and higher trims sporting a more responsive all-wheel drive.

Hyundai breaks away from its competitors by making automatic emergency braking standard across all 2020 Hyundai Sante Fe models, in addition to blind-spot monitors, adaptive cruise control, active lane control, and a rearview camera with rear-cross traffic alerts. On top of that, you'll be able to enjoy up to 40 inches of legroom, which makes for a truly spacious and comfortable ride.

The 2020 Hyundai Santa Fe is a remarkable vehicle and is one of the many new Hyundai cars that we offer at Hyundai of Cookeville. No matter what type of vehicle you're looking for, you'll always receive top-notch service that goes beyond expectations at our dealership.