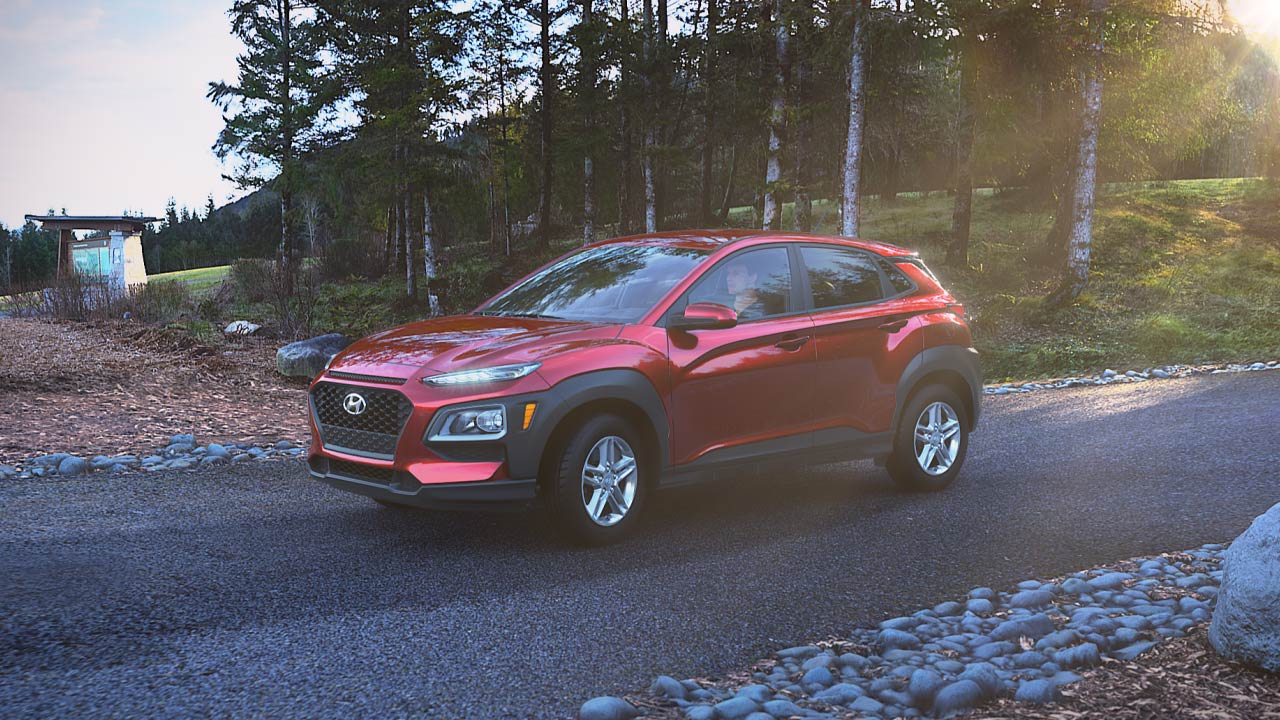 Hyundai SUVs have become quite varied over the years, especially in terms of
compact SUVs.
Known for being "jack-of-all-trades" vehicles that attempt to check off every box, many compact SUVs on the market fall short, with one clear exception: the 2019 Hyundai Kona.
Unique, utilitarian, and offering plenty of value, the 2019 Hyundai Kona is
one of the most recent additions to our lineup
here at Hyundai of Cookeville, and we're excited to share what this compact Hyundai SUV has to offer.
The 2019 Hyundai Kona has plenty of character and gives drivers the freedom to mix, match, and customize as they please. This Hyundai model comes with five different trim options: SE, SEL, Limited, Ultimate, and Iron Man. Beneath the hood of the base model is a 1.6-liter four-cylinder engine that can produce 147 horsepower and 132 lb-ft of torque. For even more power, you can always upgrade your 2019 Hyundai Kona to feature a far more robust 2.0-liter four-cylinder engine that can generate 175 horsepower and 195 lb-ft of torque.
That said, the 2019 Hyundai Kona is more than just engine specs and great mechanical design. Drivers will come to find 45.8 cubic feet of cargo space behind the front seats when the rear seats are folded, and some trims even come with all-wheel drive for added versatility. The 2019 Hyundai Kona also prioritizes safety, offering such advanced features as forward-collision avoidance assist, blind-spot collision warning, and pedestrian detection.

Put all of these factors together, and you have a Hyundai vehicle that exceeds all expectations. To take this incredible compact Hyundai SUV for a test drive, visit Hyundai of Cookeville today so you can witness its perks in person. We're located at 931 S. Willow Avenue in Cookeville if you want to stop by. We hope to see you soon!